The Online Naturopath Experience Naturopathy is now being sought out by one in 10 Australians[1] with chronic disease, and half of naturopathic patients visit their naturopath for most of their health issues.
Vashti D'vyne, a Blue Mountains naturopath and nutritionist, is focused on providing a high quality and service-oriented online naturopathic service to make it accessible for everyone.
Vashti offers a holistic healthcare model with patient-centred approaches and prioritises educating her clients on how their body works, putting the focus back on their health, rather than their illness.
A healer at heart , Vashti has only been offering her online services for 18 months and sees herself as an early adopter of online naturopathy. Around 90% of her clients seek online consultations.
"I had previously been such a pen and paper practitioner but technology makes things so streamlined," she said.
In providing a wellness plan for her clients, Vashti gets her clients to use online dispensaries to order herbal medicines, which are delivered direct to their homes; and for testing of saliva and urine and the like, a test kit is sent to a client's and picked up by courier, with the results forwarded to Vashti.
One of Vashti's recent clients is Amy Ashton from Bribie Island, Queensland, who sought help for some ongoing and painful digestive issues.
"I had been trying to work with my GP in sorting out the problem, which was proving unsuccessful, so thought I would seek some additional advice," Amy explained.
"What I especially like about Vashti is that she uses an app called Better[2] which I input everything into - my diet, pain levels, sleep habits, my bowel movements - between appointments, and she can see this information.
"So we don't have to go over my history every time I have an appointment with her. She can already see what's been going on and then spot patterns that I perhaps am not seeing."
After making her initial appointment, Amy downloaded the free app and filled out a questionnaire that revealed some other health issues Vashti was able to address with her.
"I felt that between the app and the questionnaire, she was able to assess me holistically and really explore all my health issues," Amy said.
"While we are still working out if it's digestive or hormonal, I am feeling confident we are on the right path. In the appointments, we get right down to business instead of wasting time going through my history."
Vashti says things like the app and the "digital upgrade" in general have made things simpler and easier in so many respects for practitioners like herself.
"If someone has tummy cramps late at night, they can log that into the app at that exact time and when I go in to look I can monitor what has happened between appointments.
"And say I had advised someone to eat quinoa rather than brown rice, they text me a photo of quinoa to ask if this is the right grain, and I can respond quickly and confirm it. This is so much better than them coming back to me in six weeks time and saying they had cramps again because they didn't know what quinoa looked like so they'd stuck to eating rice."
For clients who feel there is no real connection when it comes to consulting between screens, Vashti begs to differ.
"A screen is not a barrier to a connection. When I'm seeing a client I'm building a relationship with them, regardless of whether they're actually in the room or not. In fact I'm still in their living room, I'm seeing their environment.
"It was really important for me to create a service for people who would usually say 'I don't have time'. Now so many more people are working from home and they find that extra hour in the day to devote to their health, and that's because it's online."
Offering online consultations has also made a difference to Vashti's life because it's improved her work life balance.
"I'm not limited by geography anymore and it's opened up so many more opportunities," she said.
Amy, who will be seeing Vashti online fortnightly initially, then as required to track her progress, said she loved the convenience of online consultations.
"Being able to choose an online naturopath from a range of listed practitioners by first reading their profiles gave me a sense of control over the kind of person I wanted to see. And it didn't matter where they were - I could choose someone from anywhere in Australia," she said.
Check Your Naturopath Is Registered
Naturopathy is not a regulated profession in Australia[3], so it is legal for someone to call themselves a naturopath without proving they have obtained comprehensive education in the field.
To ensure you are receiving the best possible naturopathic care, check that your practitioner is registered with a recognised association. All naturopaths listed on SoulAdvisor go through our stringent approvals process which ensures they are fully qualified.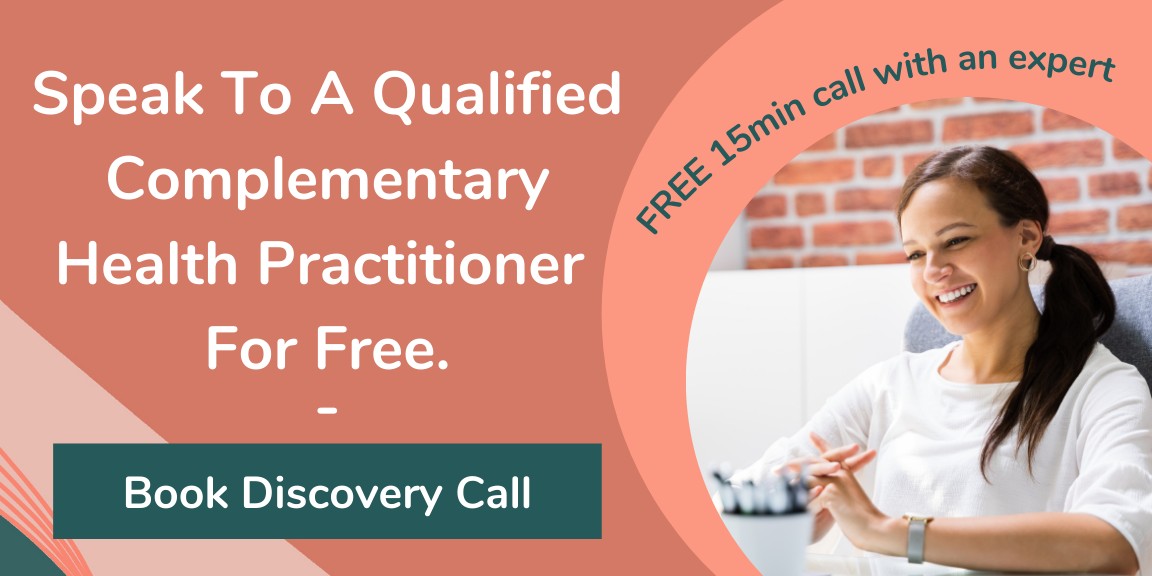 Disclaimer
This article represents the personal experience of those quoted. Amy is an employee of SoulAdvisor and did not receive any payments, benefits or inducements in relation to providing this information. The treatment discussed was provided by a practitioner on the SoulAdvisor platform.
References
An evidence-based overview of naturopathic practice in Australia | Australian Journal of Naturopathic and Herbal Medicine
Disclaimer: This Content has been developed from our generous global community and is intended for informational purposes only. This Content is not, nor is it intended to be, a substitute for professional medical advice, diagnosis, or treatment and should never be relied upon. Further, the personal views and experiences published are expressly those of the author, and do not represent the views or endorsement of SoulAdvisor through the act of publication on our site.