 Some doctors and other health practitioners are now prescribing time in nature (or a "green prescription") as a therapy for physical, mental, emotional and social wellbeing.
Nature for better mental health has already been well researched and proven so is often prescribed, but nature for general health and wellbeing is now being more widely recognised, researched and trialled.
In the United Kingdom, a study of 20,000 people found that spending at least two hours a week in green space of any kind was associated with good health and wellbeing; while research conducted by the New Zealand Ministry of Health concluded that a green prescription can "improve a patient's quality of life over 12 months, with no evidence of adverse effects".
And a summary review of international research showed that green prescriptions deliver physiological and psychological benefits and that doctors are willing to prescribe them.
It could be argued that the Japanese were the first to develop the concept of green prescriptions when they introduced forest bathing (Shinrin Yoku) in response to its national health crisis back in the 1980s.
Global support for green prescriptions
While Japan, the UK, the US and NZ are already prescribing nature as a healer, Australia is still in its infancy. In the South Australian city of Adelaide, its state government co-ordinated a first-time Nature Prescription trial earlier this year, with the aim of "giving people the skills and motivation to connect with nature to improve their wellbeing".
Conducted by GPs and allied health professionals over an eight-week period, this trial saw its participants getting out into the city's green spaces with some expert guidance, as well as engaging in regular online and classroom sessions with coordinators.
Participants included people with mild to moderate diabetes, pre-diabetes, obesity, anxiety, depression and low mood.
The trial's project manager, Dr Robyn Molsher, said the trial was run in an effort to provide recommendations on how a larger program could be rolled out cost effectively across the state, and to increase recognition of the value of the environment (environmental, human health and social benefits) by providing evidence-based research.
"Green prescriptions are already used to supplement health care in other countries and are expected to be equally valuable as a tool for health care providers in Australia," she said.
The results of the Adelaide trial will be released in November 2021.
Australian organisation Doctors for the Environment, a group of medical professionals that protect human health through care of the environment, made a 2020 submission to the Victorian Government, calling for it to establish a nature prescriptions program as a "means of both connecting Victorians with nature and improving health outcomes' and to consider opportunities to develop the practice of forest bathing in the state.
Further, Dr John Van Der Kallen, in an article for the Australian Medical Association, argues that "green prescriptions should be used as a therapeutic tool".
"While the psychological benefits of nature are well documented, it is the other benefits that should be considered, like reducing blood pressure and heart rate, improving sleep quality and enhancing rehabilitation for people with drug dependency issues and in post-chemotherapy care," he said.
Nature's impact on the immune system is key, according to Dr Van Der Kallen. T cells, known as killer cells because they help to fight cancerous cells, have been shown to increase after time spent in nature.
Many complementary practitioners also firmly believe in the power of prescribing green time.
Nature is a two-way street
If connection to Country counts as a form of green prescription, then Indigenous Australians count as the architects of the practice.
Jamie Thomas is a Wayapa Wuurrk® practitioner based in Victoria. Wayapa Wuurrk means "connect to the Earth", and the Indigenous-informed practice focuses on learning how to develop a relationship with our environment through the concept of ancient earth mindfulness.
He believes a green prescription is a "no-brainer", however teaching people a deeper connection to the planet is where the real long-term benefits lie; that it is a co-operative relationship we need to be having.
"While getting out into green spaces is amazing, what's more important is connecting with the purpose of looking after the environment so the descendents of every generation will have those places to visit," Jamie said.
"One of the greatest purposes we can have is taking care of the planet for the next 10 generations - and if you play your part by doing something like refusing a plastic straw then you feel good about it, and this plays into the narrative of intergenerational wellbeing and all that connectivity.
"So when you're sitting under a tree absorbing the oxygen will you then go and plant some new trees, or when you swim in the ocean, will you then think about the things you put down your sink? How are you being of service to the environment rather than it being a servant to you?"
Alex Musgrove is a forest therapy guide based in Sydney with the International Nature and Forest Therapy Alliance, an international network promoting the health benefits of forest therapy worldwide.
Describing the forest as a "place and source of comfort and calm", Alex witnesses first hand the impact nature has on her clients, but knows the merits extend far beyond the immediate.
"The direct effects include a reduction in blood pressure, stress hormone levels and anxiety; increased levels of mental clarity, and improved immune function. Indirect effects include improved fitness levels, possible weight loss, reduced risk of depression and better quality of sleep," she explained.
Alex believes that the forest as a learning environment raises awareness of the benefits and diversity of nature, and that these social effects encourage holistic thinking, improve social behaviour, respect and responsibility for nature.
"Obviously a green prescription given by a GP or other allied health professionals is something we would certainly like to see prescribed!" she said.
Perhaps Australia should follow the example of the US, where, as part of its national ParkRx program, time in nature is now being prescribed across 35 states.
Known as "park prescriptions", it covers programs or interventions that include a "health or social service provider and encourage their patients/clients to spend time in nature with the goal of improving their health and well-being".
If you'd like to learn more about how green prescriptions can enhance your health and wellbeing, consider booking a free discovery call with one of our psychotherapists, psychologists or Earth medicine practitioners by clicking on the image below.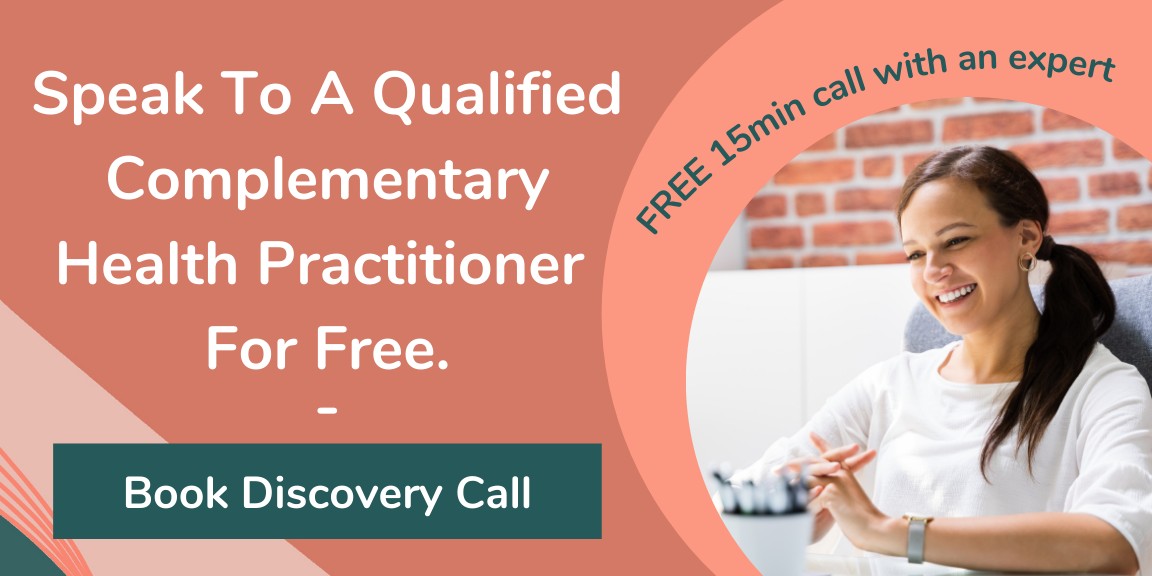 References
Going Outside To Heal The Inside | SoulAdvisor
Interacting With Nature Improves Cognition and Affect | Science Direct
Spending At Least 120 Minutes In Nature Is Associated With Good Health And Wellbeing | US National Library of Medicine
Green Prescriptions | NZ Ministry of Health
Dose of Nature Evidence Report | NHS Forest
Nature Prescription Trial | South Australian Government
Submission to the Parliamentary Inquiry into Ecosystem Decline in Victoria | Victorian Government
Green Prescriptions | Australian Medical Association NSW
Disclaimer: This Content has been developed from our generous global community and is intended for informational purposes only. This Content is not, nor is it intended to be, a substitute for professional medical advice, diagnosis, or treatment and should never be relied upon. Further, the personal views and experiences published are expressly those of the author, and do not represent the views or endorsement of SoulAdvisor through the act of publication on our site.