3 Helpful Options For Mental Health Support During COVID-19 Anyone who's struggled with mental health issues knows one of its dominant internal affictions is the sense of helplessness and being alone in your struggles. This can also be a side effect of withdrawing and isolating yourself - which those facing mental health struggles can be inclined to do, especially in deeper states of depression and anxiety.
What we must come to recognise, is seeking out help in times of need is a courageous act, and a necessary one. And most importantly, you're not alone.
In Google Trends, a tool that reports and depicts "search interest" on key topics and search phrases across the world there was a steady rise in the interest of "mental health support" across different regions over the course of the Global Pandemic.
In Australia, interest in the search term "mental health support" has quadrupled since early January peaking during the initial pandemic outbreak and most recently still sitting close to the peak levels.
What we can infer from these high search number trends is perhaps the accumulated strain the pandemic has had on us across stresses of quarantine, isolation, social and political upheaval, health scares, vulnerable friends and family, job insecurity, job loss, financial strain, home schooling, and beyond. Furthermore, there appears to be a gap between being in the struggle and actively searching for professional support.
COVID-19 Effect On Speaking Out On Mental Health
While it's become more accepted and commonplace to utter the words "mental health" in the workplace, and there seems to be a steady surge in recognition of the need to support it, many still feel a sense of unease or shame disclosing to friends and family that they are in need of some professional help.
What COVID-19 has perhaps gifted us all, is a shared experience through which we can divulge our struggles and inner battles as the conversation around keeping mentally well, grounded, and self-aware is actively initiated.
And it seems the policy makers and leaders in healthcare are identifying this pressing need of our time.
In the latest Health Budget (20/21), the Australian Government in particular has taken a clear stance on prioritising Mental Health, Suicide Prevention, and Preventative Health as we navigate the present and after-effects of the Global Pandemic.
"The Australian Government is providing unprecedented support to ensure the mental health and wellbeing of all Australians is protected during and after the pandemic. Telehealth has been a landmark reform and has underpinned mental health support...
Boosting the capacity and responsiveness of key services is an essential immediate requirement for ensuring that all Australians have access to support, and are able to receive vital advice and assistance to manage increased distress and anxiety."
Identifying Need Vs. Seeking Help
It is promising to see a shift in the stigma around mental health diminishing, with an increase in public awareness, policy led programs and spokepeople through health awareness initiatives like R U OK Day, and World Suicide Prevention Day.
And it's this shift in attitudes along with prioritisation of mental health as much as physical health that is needed for individuals to actually seek out the help and support that is increasingly available.
In a report issued by the Black Dog Institute, a medical research institute in Australia that investigates mental health across the lifespan, the provision of technology enabled mental health services was identified as a key strategy in managing the Mental Health Ramifications of COVID-19 in Australia.
However, more needs to be done to educate and support individuals to actually seek out and access this help, as despite 1 in 5 Australians experiencing symptoms of mental illness, only 40% of these will actually seek help.
Often with acute issues or physical injuries and pain, it's commonplace to seek out help early on, as soon as it begins to impact quality of life. No one feels foolish or hesitant in seeing a doctor or physiotherapist for a physical complaint like an inflamed joint or chronic pain.
Yet the same early measures are less likely to be applied to mental health issues. For many, "I'm not okay" isn't enough to warrant seeing a professional. In other words, we think it must get very bad before we can seek external therapeutic help, instead of seeking help in the early stages when "something doesn't feel right".
One of the key barriers can be this sense that "it's not that bad" and judging our struggles as inferior or unwarranted in relation to the experience or struggles of others.
But, telling yourself not to be sad, depressed or anxious because others have it worse, is like telling yourself not to be happy because others have it better.
Choosing The Right Mental Health Support For You
The question remains, when you identify that you may need some help - who should you turn to?
Here are 3 categories of Complementary Health Practitioners in the field of Mind-based therapies that you can turn to if you are suffering with Mental Health struggles amidst the pandemic and beyond.
Psychologist:
A psychologist is perhaps one of the most widely known and considered therapists in the realm of treating mental health and psychological health imbalances and are considered experts in human behaviour as it relates to the mind and emotions.
A psychologist can evaluate your mental state and suggest science-based techniques and strategies to resolve your particular mental health challenges including anxiety, depression, eating disorders, addiction, and trauma. A clinical psychologist, who undergoes additional training, is typically employed for more acute and severe cases of mental illness. However, you don't need to be mentally unwell or suffering from a mental disorder to benefit from seeing a psychologist. Many mentally healthy individuals, particularly in the field of sport or high performance will work with a psychologist in a particular niche to help them perform and function better e.g. a sports psychologist.
Common techniques include talk therapy, hypnotherapy and cognitive behavioural approaches. If you are looking for a starting point and general assessment of your mental health, along with tried and tested strategies to combat mental struggles a psychologist can offer a safe and supportive environment to assist you.
Learn more about what to expect when working with a psychologist here.
Counsellor:
Unlike psychology and psychiatry, counselling is not heavily regulated, and while regulatory bodies do exist in different regions like Australia, there is no legal requirement to have formal training before providing counselling services. For this reason, it is important to do your research or use a vetted platform like SoulAdvisor when selecting a counsellor to work with.
Counselling is categorised as a talk-based therapy and involves speaking to a trained professional about difficulties and concerns you are experiencing in your life that are causing mental, emotional and physical distress. Through speaking to these challenges, while being asked questions designed to unlock clarity, the individual is able to gain self-awareness and understanding of their feelings and behaviour, which can lead to solutions being illuminated.
Counsellors employ empathetic active listening in a non-confrontational and non-judgemental process, supporting you to share openly. In general counselling focuses on addressing a specific or defined concern such as grief, coping with adversity, overcoming addiction, and increasing intimacy in relationships, rather than a deeper analysis of personality disorders or traumas.
If you have a general sense for the area you need support in, for instance managing relationships, financial stress, dealing with isolation, job loss, or substance abuse, a counsellor can help you reset your perspective and regain peace, balance and happiness in your life using evidence-based techniques in a collaborative setting.
Learn more about what to expect when working with a counsellor here.
Psychotherapist:
Psychotherapy represents treatments provided by counsellors, psychiatrists or psychologists involving deeper examinations of an individuals' psychological history to identify deep seated patterns causing emotional distress and mental health concerns. Unlike other cognitive based therapies that may deal with acute or surface level issues, psychotherapy tends to explore the root of psychological traumas and negative thoughts, feelings and behaviours, and takes place over an extended period of time.
For instance, the impacts of social isolation during COVID-19 could have caused challenges in your partnership or familial relationships. If your objective is to gain some immediate strategies to manage the resulting stress response a psychologist or counsellor may be the right choice.
However, at a deeper level, such a scenario could have also illuminated a core wound or behavioural pattern such as mistrust, anxious attachment, or avoidance in your relationships that a psychotherapist can assist you to unpack and resolve over the long term.
Learn more about what to expect when working with a psychotherapist here.
If you feel any resistance to talk-based therapies, there are many other effective treatments that can offer relief of mental health symptoms such as Meditation, Laughter Yoga, Art Therapy and Dance Movement Therapy. For some individuals an embodiment or creative practice can be less confronting and a more gentle approach.
The most important takeaway is not to let indecision be a barrier to getting help. Help is available, our role is to recognise our need for support and access it from a trusted source.
This is a message popular holistic psychologist Nicole Lepera speaks to in a recent Forbes article discussing the Responsibility & Business of Mental Health.
"This is a very important time of "waking up" to the reality that we need a collective healing… It's not something we can outsource to anyone else, though of course professionals can be a help to us on our journey. We need to be active participants in our own healing."
If you'd like to seek out some therapies that can help with mental health issues, consider booking a free discovery call with one of our qualified practitioners by clicking on the image below.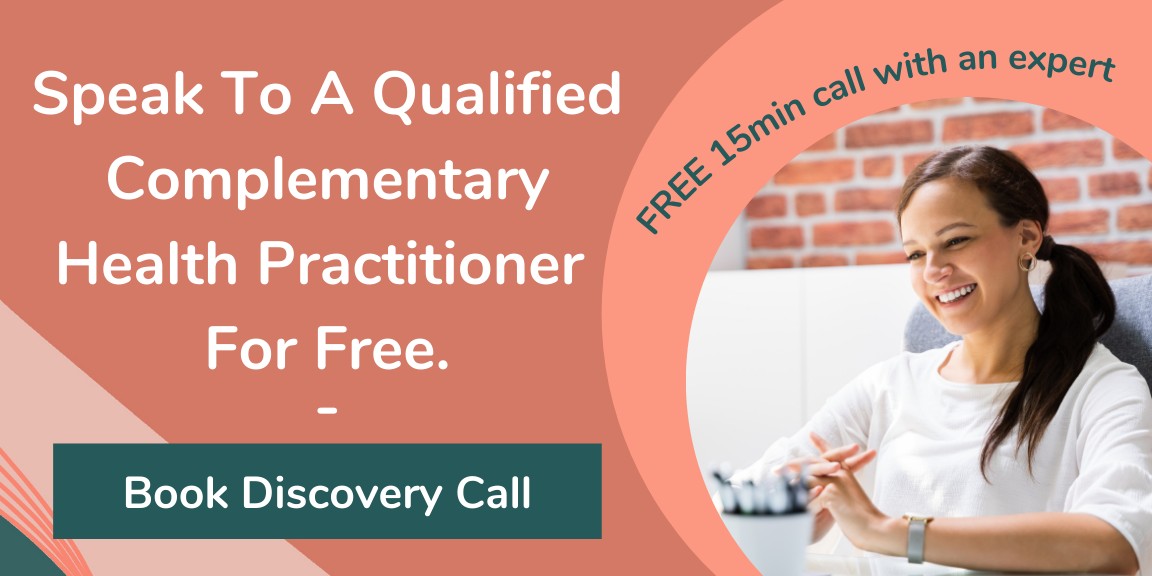 References
Google Trends | trends.google.com.au
Health Budget 2020-21 | health.gov.au
Who We Are | blackdoginstitute.org
Mental health ramifications of COVID-19 | blackdoginstitute.org
Search Complementary Health Practitioners | SoulAdvisor
3 Ways For More Alignment In The COVID-19 Environment | SoulAdvisor
Choosing a mental health professional | ABC News
Dance Movement Therapy | SoulAdvisor
Holism in Psychology - Definition and Examples | SimpyPsychology
Disclaimer: This Content has been developed from our generous global community and is intended for informational purposes only. This Content is not, nor is it intended to be, a substitute for professional medical advice, diagnosis, or treatment and should never be relied upon. Further, the personal views and experiences published are expressly those of the author, and do not represent the views or endorsement of SoulAdvisor through the act of publication on our site.