Angkor Grace membership program
Whether you are seeking rest from the chaotic world or wish to reignite the joy of living, Angkor Grace Residence & Wellness Resort is your sanctuary.
SoulAdvisor is honoured to partner with Angkor Grace to design an exclusive membership program for our practitioners at this 5 star luxury resort. Work or play - the choice is yours.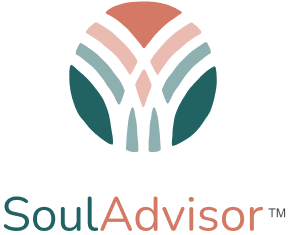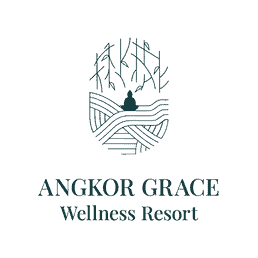 Immerse yourself in a living culture of wellness
An oasis in the heart of Siem Reap in Cambodia, Angkor Grace has been designed as a hub for integrated, traditional and complementary health therapists to come together from across the world for provision of services, industry events and think tanks. Located just 15 minutes from Angkor Wat, you'll make new and lasting memories against the backdrop of abundant greenery surrounded by leafy spaces, nature paths and treescapes. See all photos
See all photos
With my work on SoulAdvisor parallel to my work on Angkor Grace in the last few years, Angkor Grace is now in the process of rebirthing as the biggest wellness centre in Asia.
Our vision is to create a destination that offers over a hundred different complementary therapies that anyone can try all in one place.
Elain Younn, Founder
Program inclusions
The foundational offer
We have created a haven to pause, explore and be supported, always holding you at the centre, through our wellness offerings and curated experiences.
You will receive:
7 days (6 nights) of shared accommodation in a 5 star, luxury serviced apartment
Nourishing meals created daily using locally sourced products (breakfast is all-inclusive throughout your stay as well as the choice of lunch or dinner)
A 60 minutes massage and a 60 minutes yoga class of your choice
Access to world-class resort amenities, including a bio filtered pool, jacuzzi, sauna, spa and gym
A VIP industry rate of 15% off all wellness offerings
Choose your own half day cultural experience (3.5 hours plus driver) from a selection of curated experiences
You will just need to make your own way to Siem Reap (flights not included)
Work or play - the choice is yours
Throughout your stay, you are invited to participate in providing your wellness offerings at an average rate of $70 USD per treatment - subject to meeting SoulAdvisor's qualification standards.
You may also be invited to run workshops, masterclasses, teacher trainings or retreats. You'll receive a 15% member discount on room hire, accommodation and food for your participants and events promotion packages are available with Angkor Grace and SoulAdvisor.
Whether you want to work for part of your stay or just take this time for yourself, it's completely up to you.
Stay a little longer
If one week simply isn't enough, you have the option to extend your stay beyond the first week with a 15% discount on accommodation.
Be it that your stay is with us for a day or a month, once you step into Angkor Grace, we will always be connected as you will be part of our family.
Grow your business on SoulAdvisor for FREE
For the duration of the program, you will not pay commission on any bookings that you receive
Complimentary professional profile set up package valued at $500 AUD
Connect with like-minded peers and passionate industry movers and shakers for potential collaboration and referral opportunities
Best-in-market support to fulfil your purpose and grow your business
Showcase your expertise and be published on Your Sanctuary
Amplify your impact and be a speaker at one of our many events, wellness forums or online panel discussions
Connect with a broader audience and meet new people at our world-class retreats, festivals and events
How it works
Become a member
Sign up and become a SoulAdvisor practitioner (for FREE) to access complimentary services and the best-in-market support. After your SoulAdvisor profile is approved, you are eligible to join the program.
Choose your payment option
You have the flexibility to choose between a one-off payment of $1450 AUD + GST or a monthly payment of $140 AUD + GST / month for 12 months.
Plan your trip
Our friendly team will help you plan your trip and you can decide if you'd like to offer your services at Angkor Grace. Upon your arrival in Siem Reap, everything will be prepared.
Frequently asked questions
One-off payment: We recommend planning for 2-3 months in advance. This allows you to secure the best flight deals and gives us ample time to assist you in drumming up business for your stay.
Monthly: You are able to book this once you are 10 months into your program so you can forward plan 2-3 months in advance. It is important to note that the full 12 months of stay must be paid before your departure.
We strongly advise against purchasing flight tickets until your stay at Angkor Grace has been confirmed. It is essential to ensure your reservation is secured before making any travel arrangements. Once your stay is confirmed, you can proceed with booking your flight tickets with confidence.
Yes, you are welcome to bring a friend or family member with you to Angkor Grace. However, please note that there will be an additional cost involved for their stay. When requesting a booking, please include this information in the comments section, and our team will provide you with details regarding the cost and payment process.
The clients you will have at Angkor Grace will depend on the services and modality you offer. As a member, you will have access to various facilities such as the wellness spa, yoga and meditation areas, kids club, and fitness centre, which can attract different clientele.
The client mix at Angkor Grace is diverse and includes a combination of residents, local visitors, international visitors, and the staff on-site. This blend of clientele creates a vibrant and multicultural atmosphere, offering you the opportunity to connect with individuals from various backgrounds and cultures.
Yes, it is possible to stay in private accommodation at Angkor Grace, but please note that there will be an additional cost associated with it. By default, shared accommodation consists of your own private room within a shared 2-5 bedroom apartment, which includes a shared kitchen, bathroom and living area.
If you are traveling as a duo, trio, or a family, please inform us in the comments section when making your booking. This will allow us to coordinate your apartment requirements accordingly and provide suitable accommodation options that cater to your specific needs.
Angkor Grace has an established presence in Siem Reap, catering to residents, visitors and the local community. We are committed to helping you generate business and create opportunities for your services even before you arrive.
We will actively promote your services in the lead-up to your stay at Angkor Grace to create awareness and generate interest in your offerings.
While we have a vested interest in supporting your business endeavors, we cannot guarantee specific bookings. However, we will work diligently to create exposure and showcase your services leveraging our extensive network to reach potential clients.
If you are interested in hosting or facilitating a retreat or event, please include your ideas in the comments. Masterclasses are invitation only.
At Angkor Grace, we offer delicious and nourishing meals that are prepared daily using locally sourced products. Our culinary team takes pride in creating a variety of dishes to suit different tastes and preferences.
Breakfast is included as part of your stay at Angkor Grace. Additionally, you have the option to choose either lunch or dinner. We strive to provide a satisfying dining experience that complements your wellness journey.
Yes, we do cater for all special dietary requirements, food allergies and restrictions. Please inform us in advance in the comments and we will make the necessary arrangements to accommodate your needs.
You can find out more about our dining options here.
No, unfortunately, you will not be eligible to join the Angkor Grace membership program if you are not a SoulAdvisor practitioner. The Angkor Grace membership program is specifically designed as an extension of being part of the SoulAdvisor collective.
Being part of the SoulAdvisor collective offers many benefits and opportunities. It doesn't cost anything to join, and we provide support through our robust qualification process. As a member, you receive a complimentary profile set-up package valued at $500, which helps you showcase your skills and services to potential clients.
Find out more about how to list your practice here.
At this stage, we are only accepting Australian and New Zealand practitioners who are approved SoulAdvisor members. We are open to welcoming practitioners from all around the world, so please express your interest on [email protected] and we will explore this with you.